Experience the Tranquility of City of Lakes , Udaipur
A wedding is one of the most important and magical events in your life. If you're someone who would get married in the Kings and Queens' style then you're at the perfect place. Destination wedding around Udaipur is a grandeur experience giving lifetime worth memories for anyone involved.
With Yaan Retreat, you can see history reincarnated in the etched walls of ancient temples, ride out over acres of untouched hillside, relax in lush green gardens with waterfalls and still be at a short distance from the city at the best resort in Udaipur.
It is an ageless beauty surrounded by the Aravalli Hills, set amidst forested foothills, with a panoramic view of the famous temples of Nagda and The Lake Bagela at EklingJi..
Yaan Wellness Retreat – An Epitome of Royalty
Yaan Heritage Resort has the uniqueness for everyone planning a destination wedding in Udaipur. At 1,200 square feet, it is a light, airy and expansive space to experience such memorable occasions and become fully immersed with the beautiful natural surroundings. From the villa's private sun deck or when taking a refreshing swim in the private pool, endless lake & hill views can be admired.The magnificent heritage infrastructure providing world-class comfort would make for a classy experience one wouldn't want to miss.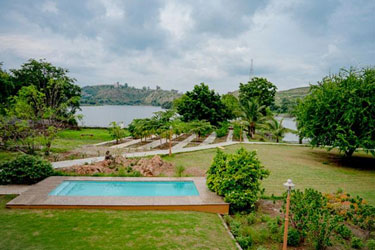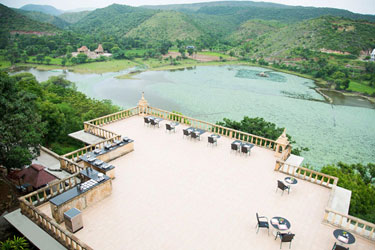 An intimate ceremony by the edge of the forest, or a glitzy banquet in the wedding gardens, there will be plenty to see and do for you and your guests on your wedding occasion. Make your dreams come true with timeless weddings. Ideal for a wedding destination steeped in Indian flavor and tropical scenery. You will experience magic through its ravishing banquet hall, garden lawn, pool area, gorgeous designs, indulgent features and luxurious hospitality turning your wedding dream into reality.
An Extraordinary Connection with Wellness in your hectic Wedding Schedule
Yaan Retreat is a wellness destination that helps you heal & strengthen the connection between mind, body, soul and nature. With a hectic wedding schedule you should definitely take out some time to balance and achieve an optimal state of health and relaxation. YAAN is an experience that helps transform lifestyle to achieve and maintain an optimal state of health. Yaan provides different wellness packages combining and coordinating different disciplines to improve and enhance the health of guests from a holistic point of view.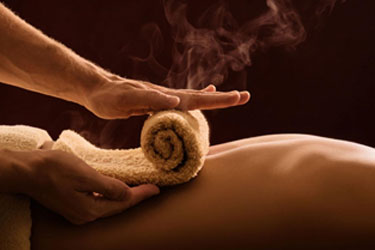 Proximity and Connectivity
Being famous for wedding destinations and also for its tourism, Udaipur's direct flights with metro cities makes it highly convenient for the guests to plan their wedding celebrations. Udaipur is therefore not so far from New Delhi, Mumbai, Bengaluru, Kolkata, Chennai, Hyderabad & Ahmedabad.
Ensuring safety at every stage, the property has been vaccinated and continues to follow enhanced hygiene and safety protocols. Rigorous deep cleaning and application of disinfectants in guest rooms, fitness centers and restaurants is done. Cleaning of all high-touch points like door handles, elevator buttons, counter tops, table tops and railings with disinfectant is done at regular intervals keeping in mind the rush at wedding occasions.
A perfect destination for your Intimate Wedding
Yaan Wellness Retreat is a perfect blend of natural and heritage beauty, royal architecture, authentic cuisine and modern amenities to make your wedding exotic and happening.
Yaan Wellness Retreat has its gates open to make your extravagant dreams come true.