The Perfect Villa in Udaipur
If you are looking for a perfect holiday experience with memories to cherish you are at the right place. Let's plan a reasonable stay for you.
Private 4bhk villas offer travelers opportunities to savor precious time with family and friends, or simply to escape into romantic seclusion in the most beautiful settings. All the facilities of an resort, with the comfort and reassurance of a private home.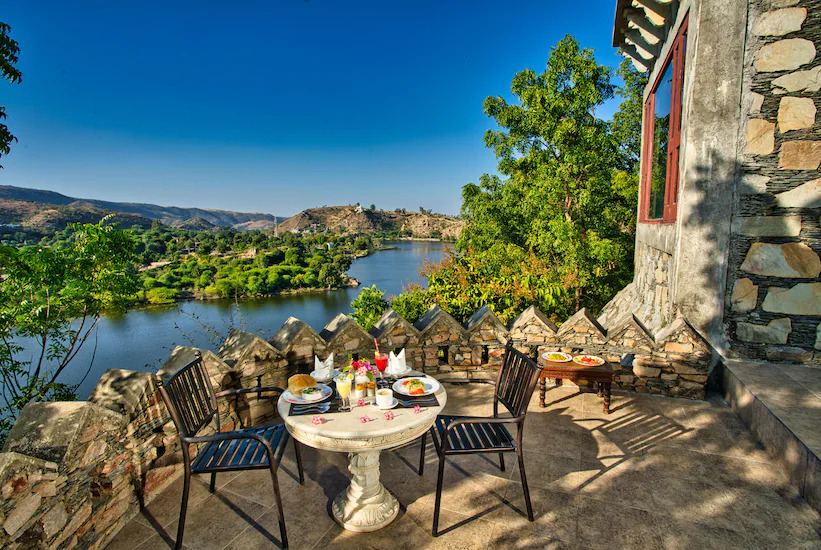 Bagela Villa
Spread in 5000 sq ft, Bagela Villa is a dream accommodation to enjoy at Yaan retreat. The majestic view of Bagela Lake from the backend makes this four-bedroom villa perfect for couples and families. With a Plunge pool, Barbeque Kitchen, Lilly Pond, and lush green private gardens, Bagela Villa is designed keeping your comfort and privacy in mind. If you want to spend quality time with your family and loved ones, the Bagela villa is the top choice.
A 10-acre property with a 4bhk homestay style villa. Located amidst the aravalli range with mesmerizing lake views from the hilltop. If you are looking for a relaxing, refreshing and rejuvenating experience altogether, we offer all of that under one roof. Enjoy breakfast with true serenity, peace and quiet. Then take a dip in your temperature controlled indoor pool. Relax, read a book or enjoy a cup of coffee in the various beautiful spots on the property. Play, some board game or a round of table tennis with your friends. Enjoy, a trek or picnic next to the lake. End your day with an authentic Rajasthanimeal in acandle light dinner with live music on special request.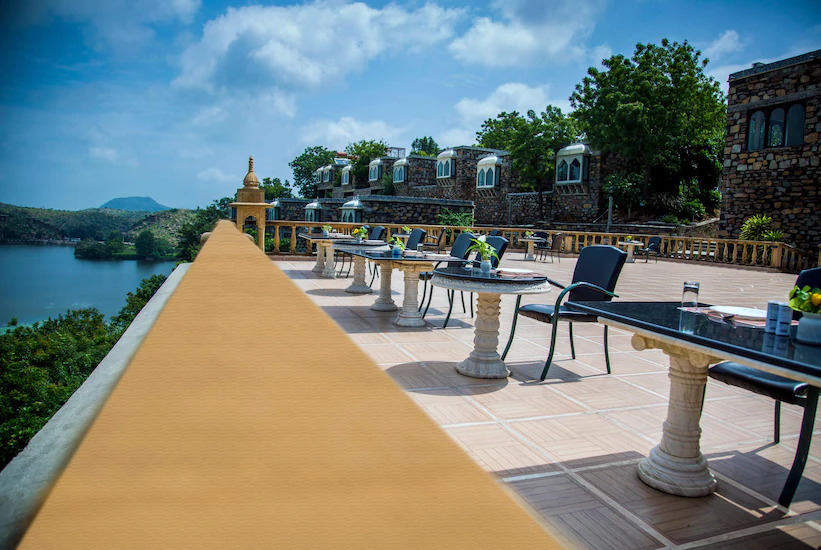 If you are looking for a relaxing, refreshing and rejuvenating experience altogether, we offer all of that under one roof.
Air Conditioning & Heating
Indoor Temperature -Controlled Pool
Bedrooms with Living Areas
Barbecue Kitchen and Gazebo
Take a look at some pretty pictures captured in and around our premises.
We take pride in serving our guests with the best experience. Read what they say.
"The name justifies the place but the photos doesn't, you have to be there and see for yourself. Experience here was splendid and with impeccable service and hospitality the stay here feels like resting in the nature's nest. The quality of food is awesome. The main highlight of the stay was serene infinity pool villa which gives you enough privacy to nourish bonding and spend quality time with your loved ones. Special mention to Mr. Jagdeo Singh for walking us through the property and for a seamless experience during our stay. Looking forward to more visits."
"It was a wonderful stay and received more than what I expected…Starting from the excellent location, each every rooms with lake view, friendly service,beautifully located swimming pool,restaurants all were fabulous and importantly maintained with high standards. Thank you Jagdeo, Disha ,Dolly and all resort team to excellent services and making it a memorable for us….and I'm very much thankful to there General Manager, he was very helpful with my booking….Will surely visit again.😊"
"I had a good time with the friends in the Yaan resort eklingji, Udaipur. Lounge area outside was enclosed with the seraphic beauty and ambience was amazing. Food service was exceptionally good , served with exquisite plating and flavours. Supporting staff of the resort were dutiful. Special thanks to Chef Himanshu for the delicious food and his service."
"Beautiful is the word. A place to relax with family and friends. The staff is well behaved and cooperative. View is spectacular. Food can be improved. Overall, you can definitely visit this place, away from the hustle bustle of city life. ❤️ (Watch out my video of the Private pool villa room)."
Plan an Unforgettable Experience in Yaan Today!
We can help you fit your stay and experience within your allotted budget.